ProdLib
International BIM object library for construction materials: reach your target audience directly with your products
Architects and designers around the world use the ProdLib library. By adding your product range to the ProdLib catalog as a material manufacturer, you can bring your assortment directly to the decision-makers' desk.
The ProdLib product catalog is free for designers and architects.
For material manufacturers, the pricing of the ProdLib catalog depends on: 
specific product volume

complexity of the user interface being created

support for various software platforms (such as Autocad, Revit, Archicad, Tekla)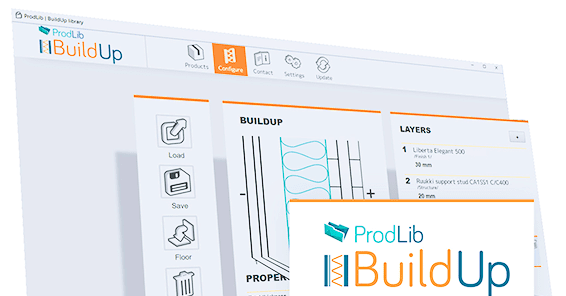 STRUCTURED DATABASE
You get a database containing all relevant parameters of your product range, serving your interests for years to come.
INTEGRATION WITH SOFTWARE
BIM objects available in the ProdLib product catalog can be used in all major design software.
NEW AND INTERESTING SALES CHANNEL
You increase sales because material samples used during the design stage are likely to be used in construction as well.
REACHING YOUR TARGET AUDIENCE WITH PRODUCTS
Designers can see your entire product range and use them in their project models. You can also view corresponding statistics.
ACCESS TO FOREIGN MARKETS
The ProdLib catalog has over 60,000 users worldwide. This allows your product range to be visible beyond Estonia.
USER-FRIENDLY
We create digital BIM models of your products and integrate them into the ProdLib library. All you need to do is provide input for product management.
With ProdLib, you create a structured database and reach your target audience directly!
150+
Represented material manufacturers in the library
10+
Estonian material manufacturers
+30%
Increased visibility among designers and architects